Dating supperclubs lawd CUTE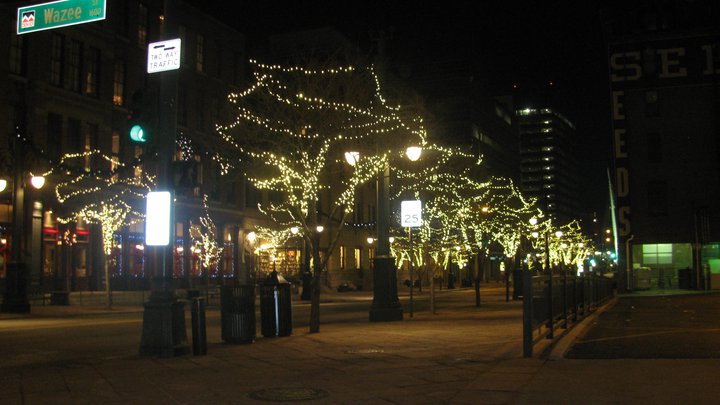 The founder, Denver native Anna Maria Basquez, has run the Last Supper Club unofficial after-church dinner club with a list of more than 500 at Denver's Cathedral Basilica of the Immaculate Conception since October 2006. Last Supper Club was the club from which Denver Catholic Speed Dating LLC sprang from, though the two remain separate legal entities, with Last Supper Club remaining a volunteer group unofficially related to the Cathedral and Denver Catholic Speed Dating maintains an LLC status.
She was on a year hiatus from the club as she worked as a reporter in Grand Junction from 2008-2009, winning 1st Place in Sports Reporting and 2nd Place in Education Reporting in a regional state contest by Society of Professional Journalists. At that time, five other Last Supper Club members took the reigns.
Now back in Denver, she has run the club again since Spring 2009. Because of the existence of Last Supper Club, four resulting marriages have come about (Aubree & Zach Keys, Scott & Liliana Gunter, Jan & Tresa Roman & soon Blake & Stacie Eggemeyer). Several marriages and relationships, both directly and indirectly, have been credited to Denver Catholic Speed Dating, including two upcoming marriages of Henry H. & Christina W., as well as Brian T. & Amy S., both couples who first met at the events. Other recent marriages include Matt & Brandi Matovina (Oct. 2013) and Matt & Loralie Holmbo (Jan. 2014), and Anne P. & Kevin K., who married November 2014. Those are just the ones we know of with many still being confirmed, who met first in person at Denver Catholic Speed Dating events.
Anna has also planned events for other adult faith formation groups at Denver's Cathedral, coordinating whitewater rafting trips throughout the state and happy hours throughout the city. During the time she was a features reporter for five years in Fort Collins, she wrote wedding features and was certified in 2003 in Wedding Coordinating and Special Event Planning with Shower of Gifts Shows & Seminars in Fort Collins, Colo., the longest-running events and wedding planning service in Northern Colorado.
She grew up and received baptism, communion and confirmation sacraments at Immaculate Heart of Mary in Northglenn, a church at which her parents were among the many founding members that helped get it built 1967-1970. She has since attended parishes including the Fort Collins parishes of Holy Family, St. Joseph's and St. Elizabeth Ann Seton (went to St. Elizabeth most regularly while in Ft. Collins); the Grand Junction parishes of Immaculate Heart of Mary and St. Joseph's as well as St. Ann's in Palisade, and Resurrection Catholic Community in Aptos, Calif. as she followed her newspaper career. She is a Denver native. She's from a Spanish colonial family. Her parents were natives and relatives of Spanish settlers of Trinidad, Colo., where her father also graduated then-Holy Trinity High parochial school where he was an altar boy at Holy Trinity parish through the 1940s. A descendant of Spanish colonial pioneers that started the town of Trinidad, Colo. (the Baca ancestry), Anna is a parishioner at the Cathedral Basilica of the Immaculate Conception in Denver. She sang with the choir there in the nationally-televised Archbishop Installation choir for Archbishop Samuel J. Aquila's installation on July 18, 2012, and has been a member of its alto section since November 2011.
She visited Rome on a Lenten pilgrimage with 70 Catholic singles from across the U.S. and New Zealand from Avemariasingles.com in 2006. She went on an eight-country pilgrimage toward World Youth Day Madrid and back in summer of 2011 for 45 days with 130 other Catholic pilgrims from throughout the U.S. across each leg of the voyage, visiting Knock, Lourdes and Fatima on the way to and from World Youth Day as part of a writing project.
Her background is in journalism and business. She has a Bachelor of Arts in Journalism and Bachelor of Science in Accounting from Metropolitan State University of Denver. Her journalism career began when the Rocky Mountain News put her on full scholarship at Age 19 for her writing abilities and gave her paid internships during her summers in college, during which she authored more than 100 articles for the Denver daily. She was the first graduate of the scholarship.
She has more than 15 years of experience as a reporter at mainly daily newspapers throughout Colorado and California specializing in general assignment breaking news, religion news, business and society columns, and arts and entertainment events. She won three professional writing awards statewide and mountain region-wide in Sports Reporting, Education Reporting and (Entertainment) Column Writing.
She currently writes for Our Sunday Visitor, Colorado Catholic Herald, National Catholic Reporter and National Catholic Register. In the Catholic press, her work has been published by Zenit.org International Catholic News Agency, EWTN.com, Catholic News Agency, Catholic News Service and the Denver Catholic Register. A former restaurant critic, she also works to ensure the atmosphere is just right for each event.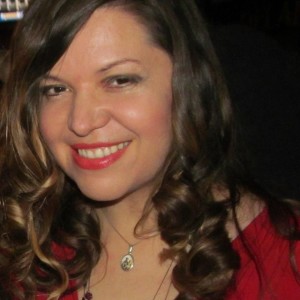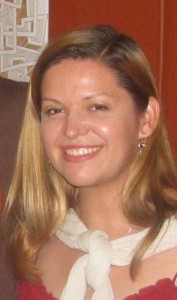 http://www.denvercatholicspeeddate.com/about-the-founder/