A hardcore one, which I've watched before, a horror version and a softcore version, which is being reviewed here. I've been told there is a snake in this picture somewhere. The story, to put it mildly, is not it's strong point - a female vampire goes around killing people by means of oral sex and that's basically about it. If three woman agree and want to spend eternity pleasing one man, then who am I to get involved in their marital situation, even if it does seem unnatural to the average closed-minded person? I'd rather tear my eyes out than have to sit through this piece of crap again, it really is that bad. Extended licenses.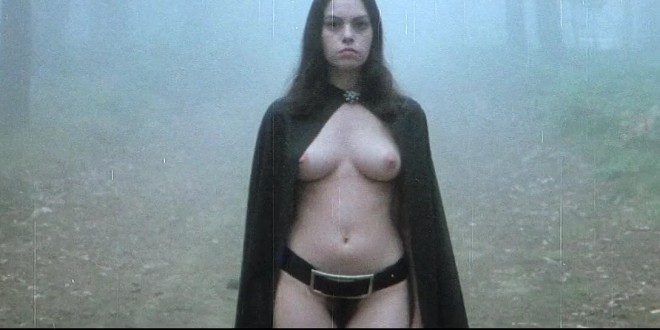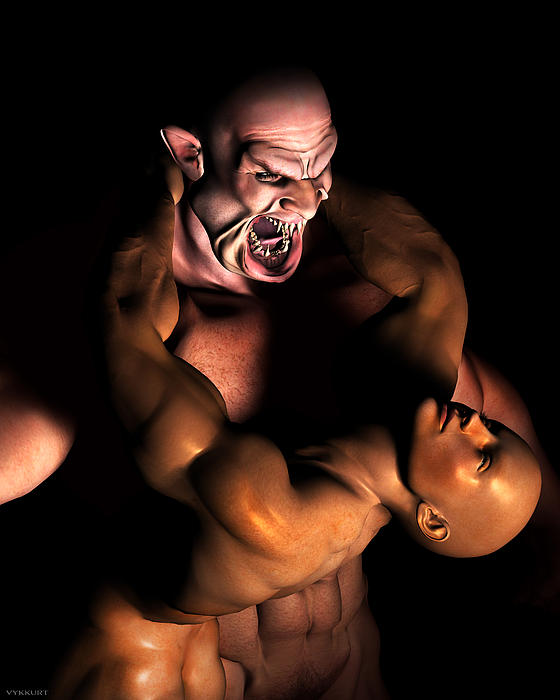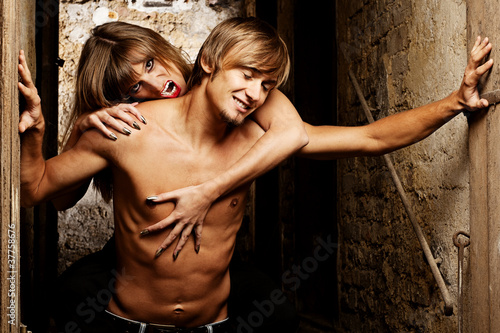 Who cares when you can have all three at the same time?!
Lina Romay, Franco's replacement muse after Soledad Miranda died tragically, plays the bloodsucker of the title, a tragic figure doomed to wander in the shadows of the Spanish countryside, her thirst for blood eternal, her hunger for sex insatiable. Besides, it beats unemployment, or death for that matter, and times are really tough right now. My only experience with sleaze master Jess Franco's lesbian-vampire films before this one was the brilliantly titled 'Vampyros Lesbos' which I happened to see just before I saw this.